As professionals we all deserve to be known for our achievements, and to be understood for our value proposition.
Often called personal branding, the core is introducing yourself to people in a way that the listener understands who you are as a professional and can remember you. Once scripted and perfected, your branded introduction is a durable asset. It is useful for senior leaders, for business owners, for those seeking positions on boards, for young professionals and for job seekers.
A well-conceived professional brand introduction is the old-fashioned elevator pitch polished up to a professional level with a memorable impact. It differentiates you from others. So simple to recognize when done well, and so hard to make one your own.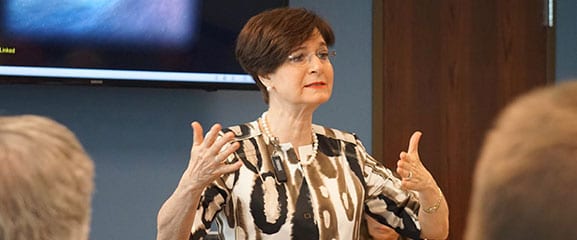 Paula F. Calise
View Paula's Speaking Schedule on LinkedIn
paula@linkedexec.com
214.316.2519
"Paula recently gave her presentation, The Art of Hello, at a professional women's group that I chair. Her presentation style is engaging and interactive, and her advice on introducing yourself in a way that is memorable is unique. She uses several examples to show different ways to tailor her formula to your specific situation. She also provides handouts that can be used to guide you through the development of your own introduction. Our group asked a lot of questions and felt like they really benefitted from the evening. It's rare to have a speaker who provides such specific and actionable advice, along with the tools to follow through. This was perfect for our group, and we hope to have Paula back again."
Dana, Process Improvement and Project Execution Specialist
Association professional booked Paula to speak
"I used my new brand that Paula showed me how to create to introduce mtself at a job fair and it worked so well. I got a raised eyebrow, smiles and even an "Oh, that's good." I had recruiters' attention right away and then started telling them about my background and what I was looking for. Thanks, Paula, for the great information during "The Art of Hello" presentation at the 2019 IABC Spring Conference."
Adrienne, Internal Communications Professional
Audience member at Art of Hello presentation
Interested in Partnering with Kurt for Speaking Engagements?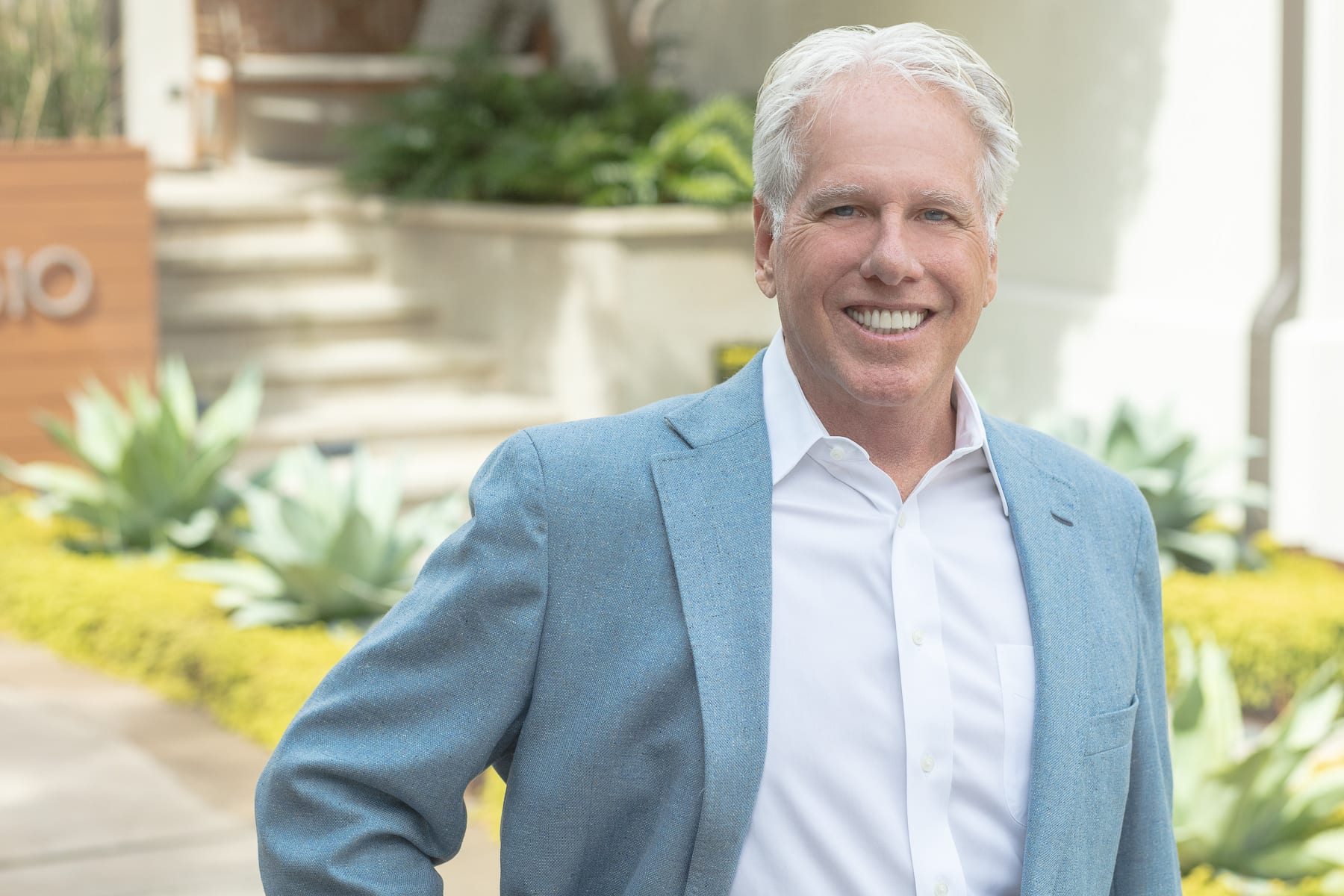 15 years' experience in Executive Search

Boutique search firm ranked

9th in the nation and 1st in Texas by Forbes

(2nd year in a row)

Committed to matching top-quality companies with the best candidates available

Establishes candid conversations, long-term relationships, and listening skills that accelerate companies hiring process
Experience
With 40 years of experience in Marketing, Sales and Operations working with a range of company sizes from Fortune 50 to family-owned businesses, Kurt VandeMotter establishes candid conversations and long term relationships that accelerate companies' hiring process. It is because of these core specialties that firms turn to Kurt and his team to find them the talent they need.
Since co-founding Linked Executive Search over 14 years ago, Kurt has helped hundreds of companies hire exceptional talent. His results speak for themselves: expeditious process, extensive company knowledge, communication with hiring managers and candidates, and commitment to excellence are some of the things his clients say about him. And don't just take Linked Executive Search's word for it, Forbes recently ranked Kurt's company as the 9th best recruiting firm in the nation and #1 in TX.
More about Kurt
Kurt is a graduate of Central Michigan University, where he was president of the American Society of Personal Administrators. Today, Kurt stays actively involved in the professional community and continues to make significant contributions to numerous boards and other special interest groups in the Dallas area.
Executive Recruiting
Succession Planning for the Executive Suite
Re-Inventing Yourself
Coaching teams through difficult personnel transitions
Past Speaking Engagements